---
To read more about Hillary Clinton News, please go to Clinton.news for all the latest updates
Hillary Clinton has a new problem blocking her view of the Oval Office.
(Article by Mohit Priyadarshi, republished from http://www.inquisitr.com/3020673/hillary-clinton-campaigns-ultra-rich-donors-implicated-in-panama-papers-the-clintons-have-known-them-for-decades-report/)
When Clinton was first asked to comment on the Panama Papers revelations, the Democratic presidential candidate was quick to denounce those named in the leaked documents, describing the revelations as "outrageous tax havens and loopholes that super-rich people across the world are exploiting."
"We're going after all these scams and make sure that everyone pays their fair share here in America," Hillary Clinton had said. "I'm going to hold them accountable, and we're going to have a special effort to track all these resources wherever they might lead."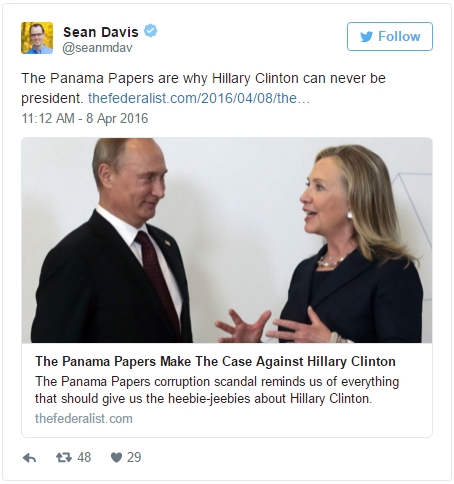 This article names some of those wealthy donors who have had close relationships with the Clinton family over the period of the last four decades.
Frank Giustra
Frank Giustra is a Canadian mining business executive whose offshore company was named in the Panama Papers and who is currently one of Clinton Foundation's board members. Eleven years ago, Guistra became a large donor for the Clinton Foundation, later going on to set up the Great White North chapter of the foundation, according to RT.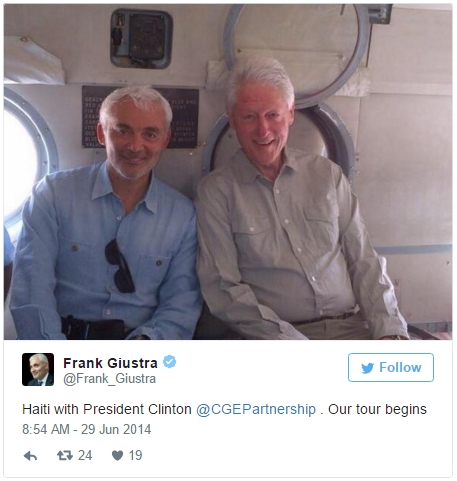 In 2005, Bill Clinton, Frank Giustra, and Kazakhstan president Nursultan Nazarbayev signed a murky deal that, in the words of the New York Times, "stunned the mining industry, turning an unknown shell company into one of the world's largest uranium producers in a transaction ultimately worth tens of millions of dollars to Mr Giustra."
Two years later, Giustra started the Clinton Giustra Enterprise Partnership (CGEP), and all its donors were kept secret despite Hillary Clinton and Barack Obama signing a "memorandum of understanding" to divulge its donors each year when she was appointed the Secretary of State.
Frank Giustra's relationship with the Clintons was further highlighted in 2010 when Hillary Clinton, as the Secretary of State, approved Giustra's company's merger with Rosatom, Russia's regulatory body of its nuclear complex.
The Chagoury family
The Chagoury family, close associates of the Clintons for well over a decade, has poured in millions of dollars into the couple's political careers. The family is also believed to have donated between $1 million and $5 million to the Clinton Foundation. The family's offshore company is mentioned in the leaked documents.
An international developer based in Nigeria, the Chagoury family is known to be associated with dictator Sani Abacha.
Gilbert Chagoury, who you can see photographed with Bill Clinton below, made it possible for Abacha to steal billions of dollars and line his own pockets in the process, according to Nuhu Ribadu, a Nigerian prosecution officer who has closely followed Chagoury family's dealings in the past.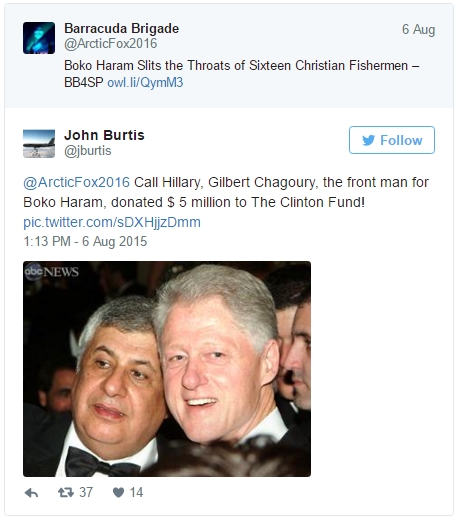 Ng Lap Seng
Ng Lap Seng, a Chinese billionaire whose two companies have been named in the Panama Papers, has been a close associate of the Clintons since the 1990s. According to Philly.com, Lap Seng was at the center of a Democratic fund-raising scandal when he used illegal methods to finance the Democratic National Committee for the Clintons to use for their campaigns in the 1990s.
In 2015, he was arrested for bringing $4.5 million into the U.S. over two years.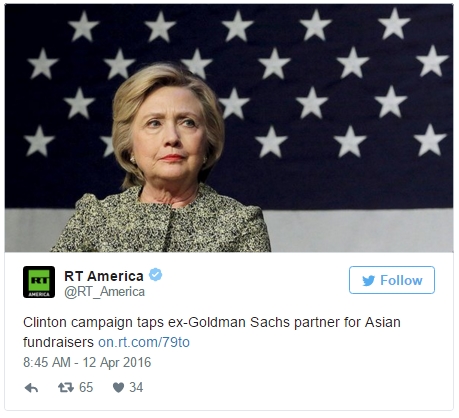 Marc Rich
The late Marc Rich, who faced 65 criminal charges during his lifetime, is known for having donated more than a million dollars to the Clinton presidential library, Democratic Party, and Hillary's Senate campaign. Having made his fortune in "Muammar Gaddafi's Libya, apartheid-era South Africa, Nicolae Ceausescu's Romania, Fidel Castro's Cuba and Augusto Pinochet's Chile," according to Reuters, he fled the United States in 1983 but continued to have close ties with the Clintons for the better part of the last three decades.
Interestingly, Rich was pardoned on Bill Clinton's last day in office in 2001.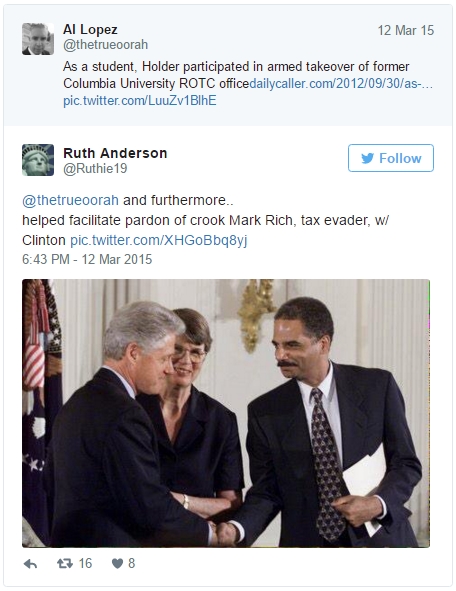 Sandy Weill
Perhaps the most recognizable face in the list, Sandy Weill, the creator of Citigroup and the "man behind the man" who repealed Glass-Steagall in 1999, paved the way for the global financial crash of 2008.
He was instrumental in making Bill Clinton sign the act. According to WSJ reporter Monica Langley, Weill had reportedly told his associates that he "just made the president of the United States an insider" after hanging up on a call with Bill Clinton in which he had arranged a merger between Travelers Insurance and Citibank.
Sandy Weill continues to be a close aide of the Clintons.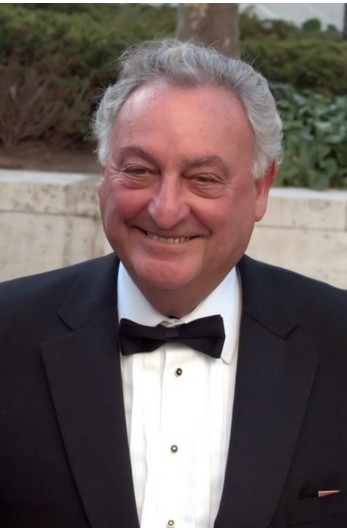 Apart from the people mentioned in this list, multiple sources confirm that Hillary Clinton and Bill Clinton's other associates were also named in the Panama Papers or have been known to use besieged law firms like the Mossack Fonseca to establish offshore entities. According to McClatchy, Jean-Raymond Boulle, Gabrielle Fialkoff, Vinod Gupta, Sant Chatwal, and Indian legislator Amar Singh, who "was arrested under the Prevention of Corruption Act for bribing three members of parliament during a crucial 2008 vote," have all been close associates of the Clintons for the last number of years.
While it would be difficult to establish anything directly illegal about the relationships that these business magnates have with the Clintons pending further investigation, the sheer number of connections that Hillary and Bill Clinton have with those named in the Panama Papers will be a cause for consternation within the Clinton camp. Moreover, the fact that the American people are now more conscious than ever of the nexus between fraudulent money and political power could be a hugely troubling aspect for Hillary Clinton, whose current campaign appears to be dependent on funding from such sources.
Although Hillary has so far successfully managed to evade full public scrutiny on her relationships with these business swindlers, the funding of her presidential campaign has been done on the backs of such relationships, and it would be impossible for her to avoid further scrutiny even if she manages to get a shot at the Oval Office come next January.
For Hillary Clinton, the road will only get tougher ahead.
Read more at: http://www.inquisitr.com/3020673/hillary-clinton-campaigns-ultra-rich-donors-implicated-in-panama-papers-the-clintons-have-known-them-for-decades-report/
To read more about Hillary Clinton News, please go to Clinton.news for all the latest updates
http://www.clinton.news